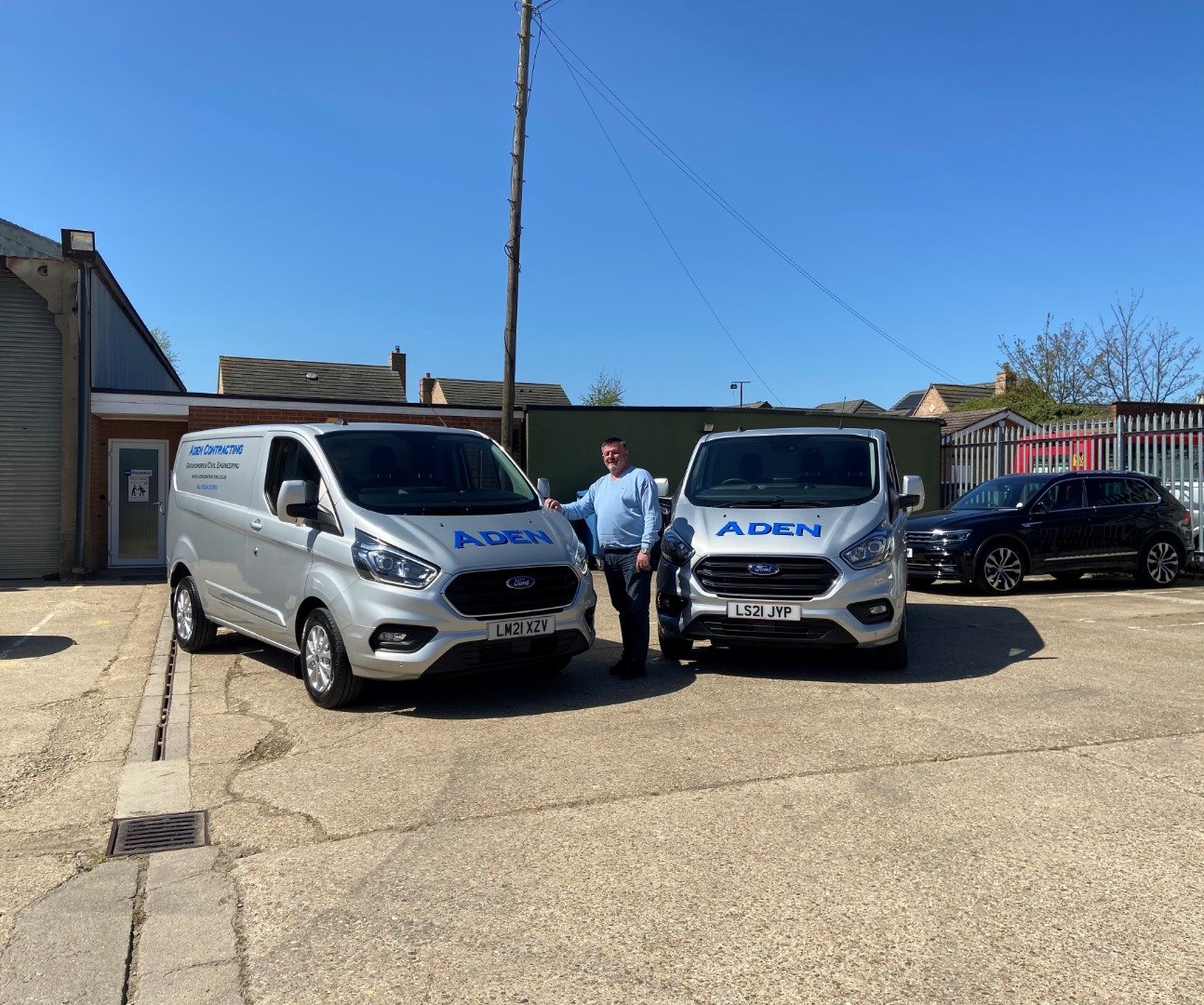 Dena Plant Invests in New Vans
Today Dena Plant, Aden's affiliated Plant company took delivery of two brand new shiny Ford Transit Vans.
These vans will extend Dena's existing Fleet and again this acquisition of new vans was in conjunction with Hartwell Vans, Dunstable.
The new vans will continue to help the smooth day to day running of work on site by delivering materials and allowing workers to get to site.