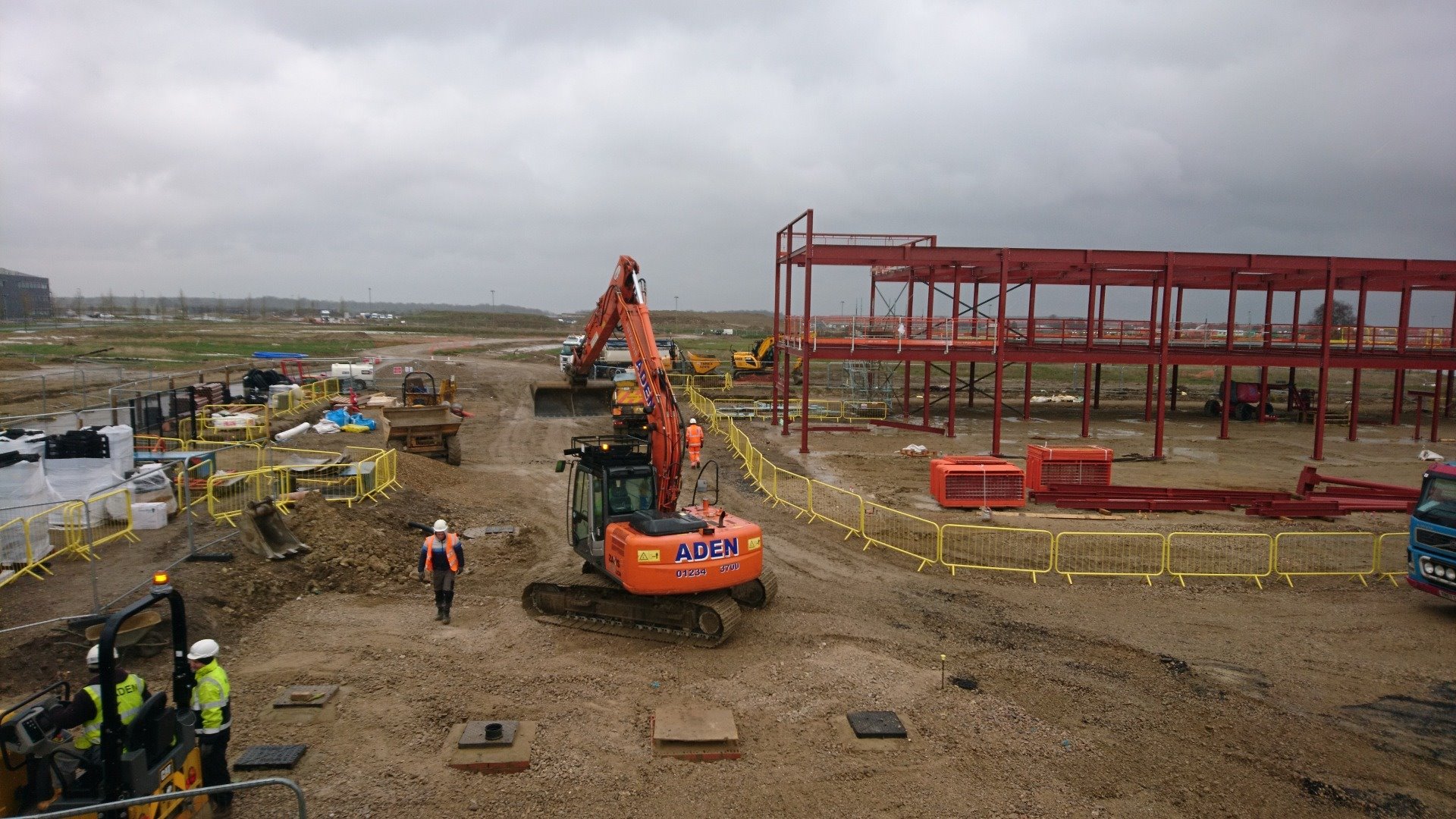 Project Description
Construction of a new Innovation, Manufacturing , Engineering & Technology College building in Alconbury, Huntingdon.
Works include casting mass pour foundations, lift pit base & walls with associated waterproofing, forming insitu concrete reinforced slab with powerfloat finish and all drainage works.
External works included external paved finishes with asphalt access road & parking (including white lining). Also we were responsible for the construction of a Tree Zone utilising Green Blue Urban materials.
Architect
Bond Bryan
26-27 Bedford Square
Bloomsbury
London
WC1B 3HP
T: 0207 8120601
Engineer
MLM Consulting
Building 7200
Cambridge Research Park
Cambridge
CB25 9TL
T: 01223 632800
Contract
iMet College,
Alconbury