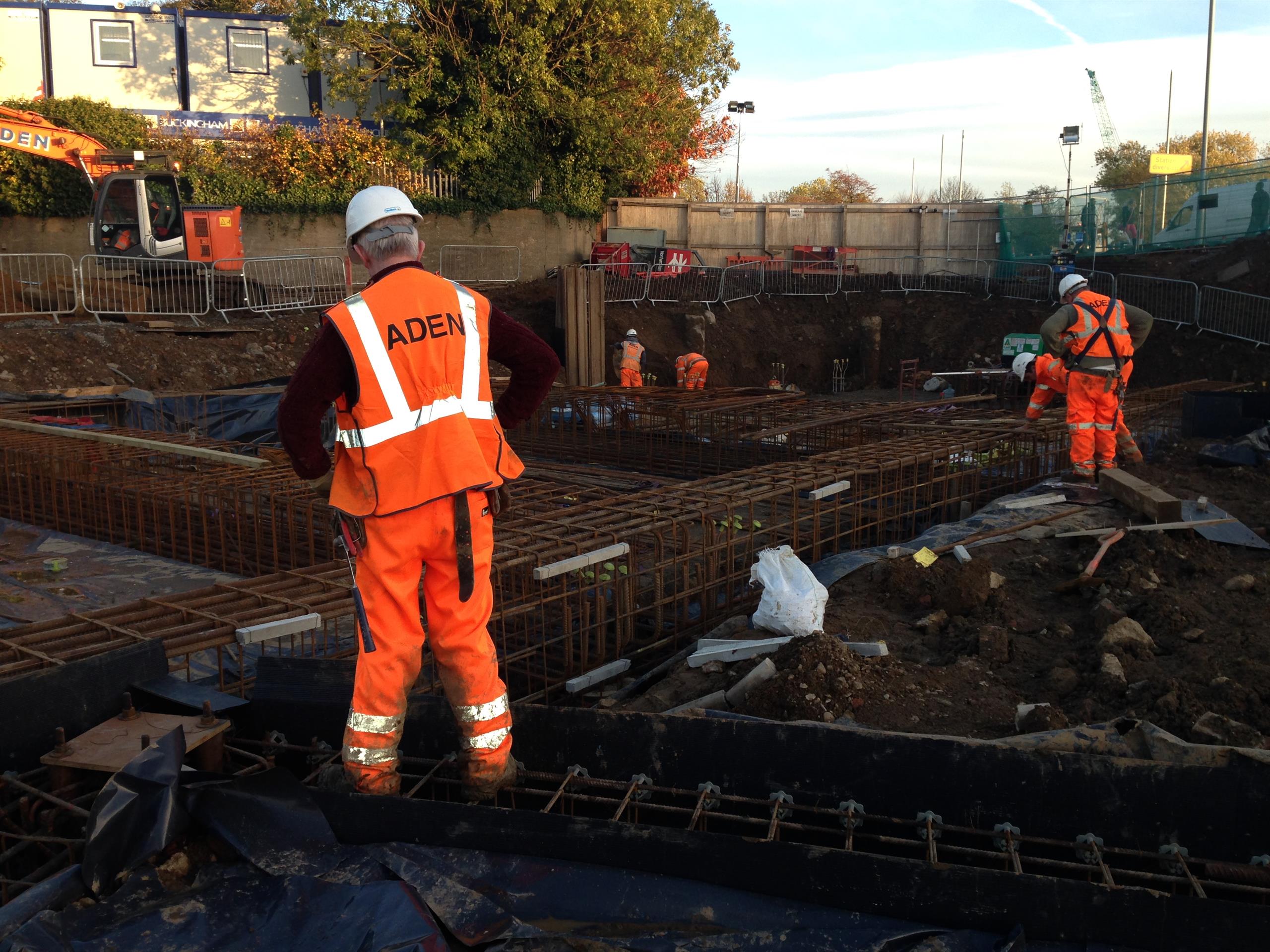 Project Description
Northampton Railway Station works consisted of ground beams and pads, retaining walls, lift pits, drainage and attenuation tanks as well as platform works and a substantial external package.
All Aden Contracting staff are trained to Network Rail specification which resulted in Aden staff being able to undertake works trackside.
The second visit incorporates a substantial hard landscaping package, which included high specification paving slabs and block paving. We also placed all kerbs and prepared the road sub base for road services.
Architect
CJCT Ltd
Rose Wharf
78 East Street
Leed
LS9 8EE
T: 0113 246 7744
Engineer
SKM Engineering Ltd
New City, Court 20
St Thomas Street
London
SE1 9SD

T: 0207 39 6100
Contract
Northampton Railway Station,
Northampton