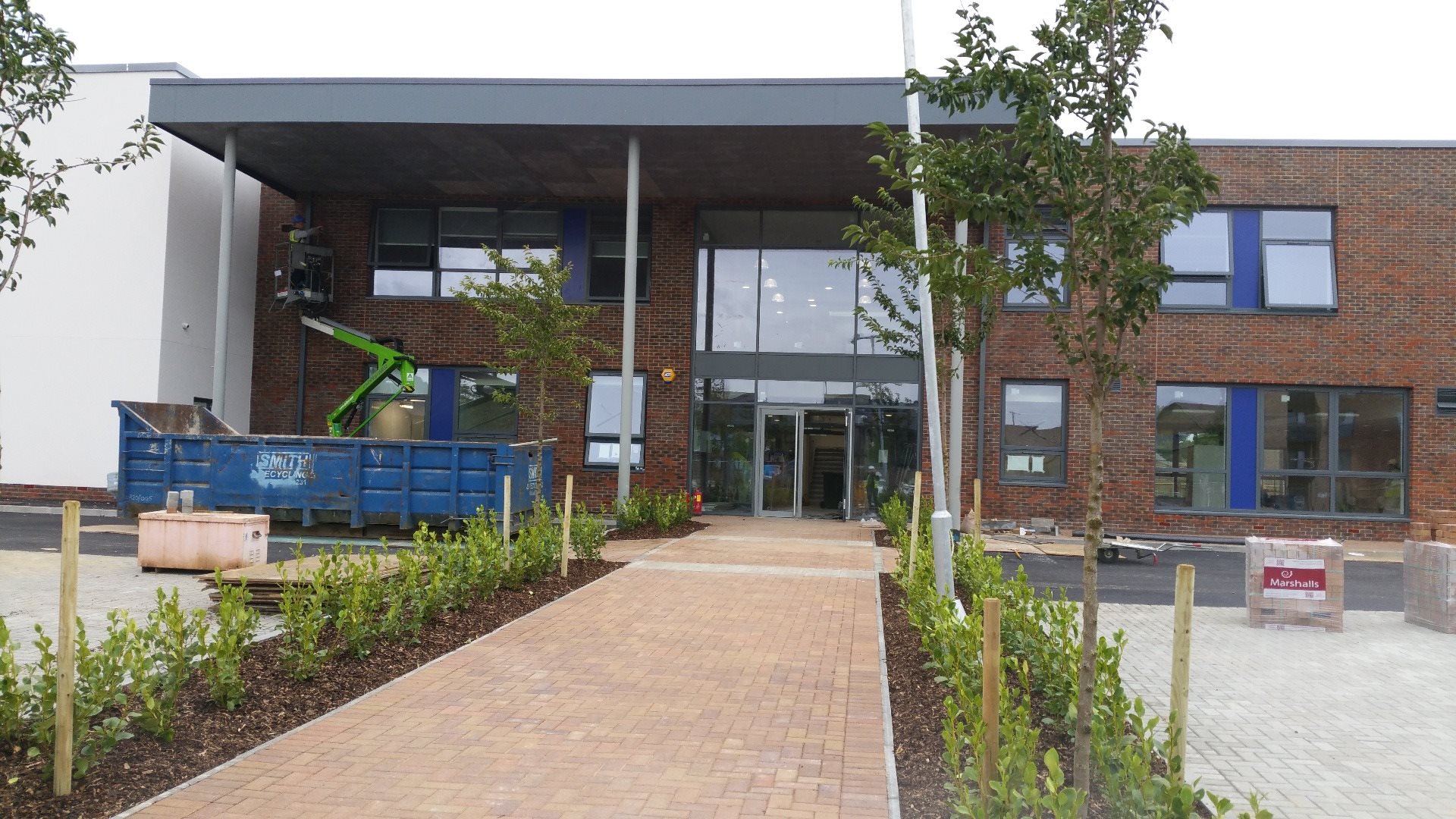 Project Description
A new Primary School built as part of the schools framework agreement with Milton Keynes.
This is a 2 storey portal frame build on reinforced concrete foundations. The internal floors are all ground bearing cast to receive a floor screed. Aden poured all the upper structural slabs.
The hard landscaped areas are a combination of tarmac, block paving and slabs. There are also a number of external pitches and parking areas completed by Aden.
Drainage systems were directly connected into existing systems at depths of up to 3m. All adoptable works were carried out under licence to the Highways.
Architect
Ares Landscape Architects
Unit 1-2 70 Harland Works
Sheffield
S2 4QU
T: 0114 2762000
Engineer
AKS Ward Construction Consultants
116 High Street
The French Quarter
Southampton
SO14 2AA
T: 02380 235340
 
Contract
Oakgrove Primary,
Milton Keynes