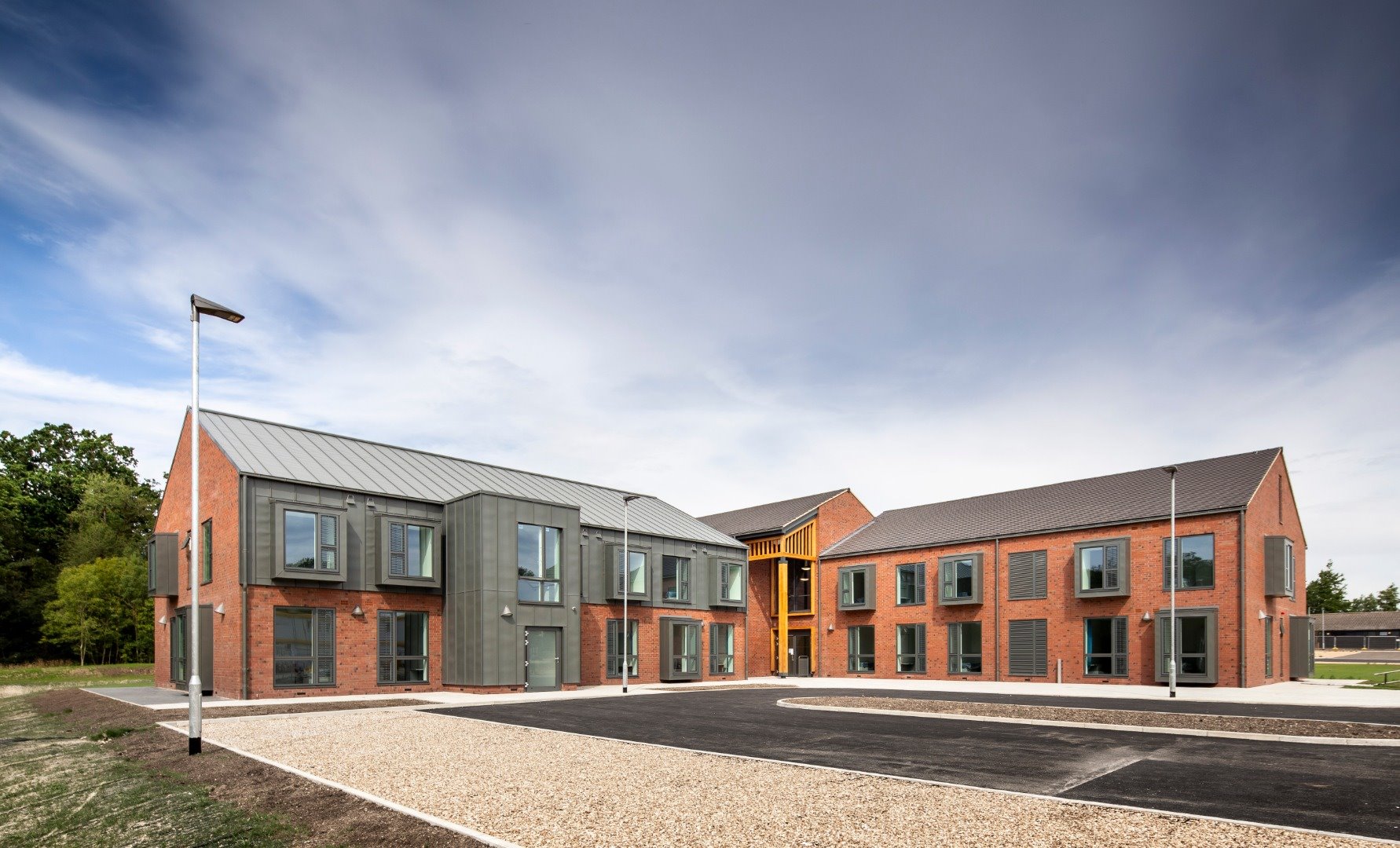 Project Description
This was the first of potentially five phases at Oaklands College where the existing campus is to be demolished and rebuilt over a six year period.
The first phase consisted of a new student accommodation block and large carpark which ACL carried out the groundworks for.
The foundations of the accommodation block were concrete mass fill with substructure blockwork which would later receive pre-cast block and beam flooring, installed by Aden.
Various service and drain runs were installed throughout with the surface water system being retained beneath the permeable parking bays to slowly filter into the on-site swale. The hard landscaping which surrounded the building perimeter was predominantly made up of Marshalls Key Block to the rear with a more decretive Tobermore silver sienna at the Main Entrance.
The bays of the large carpark were constructed using enviro-pave which is a free draining product with a gravel infill this allows the water to percolate into the holding tanks beneath which were installed by ACL.
All spine roads to the carpark were laid in tarmac with falls to push the water into the bays.
Finally ACL did a small amount of the soft landscaping which included forming viewing bunds using the site excavated Material and various tree pits in the car and across the site.
Architect
Bond Bryan Architects Ltd
146 Clerkenwell Road
Holborn
London
EC1R 5GD
Engineer
MLM Group
Building 7200
Cambridge Research Park
Cambridge
CB25 9TL
Contract
Oaklands College
St. Albans
Client
Willmott Dixon Construction