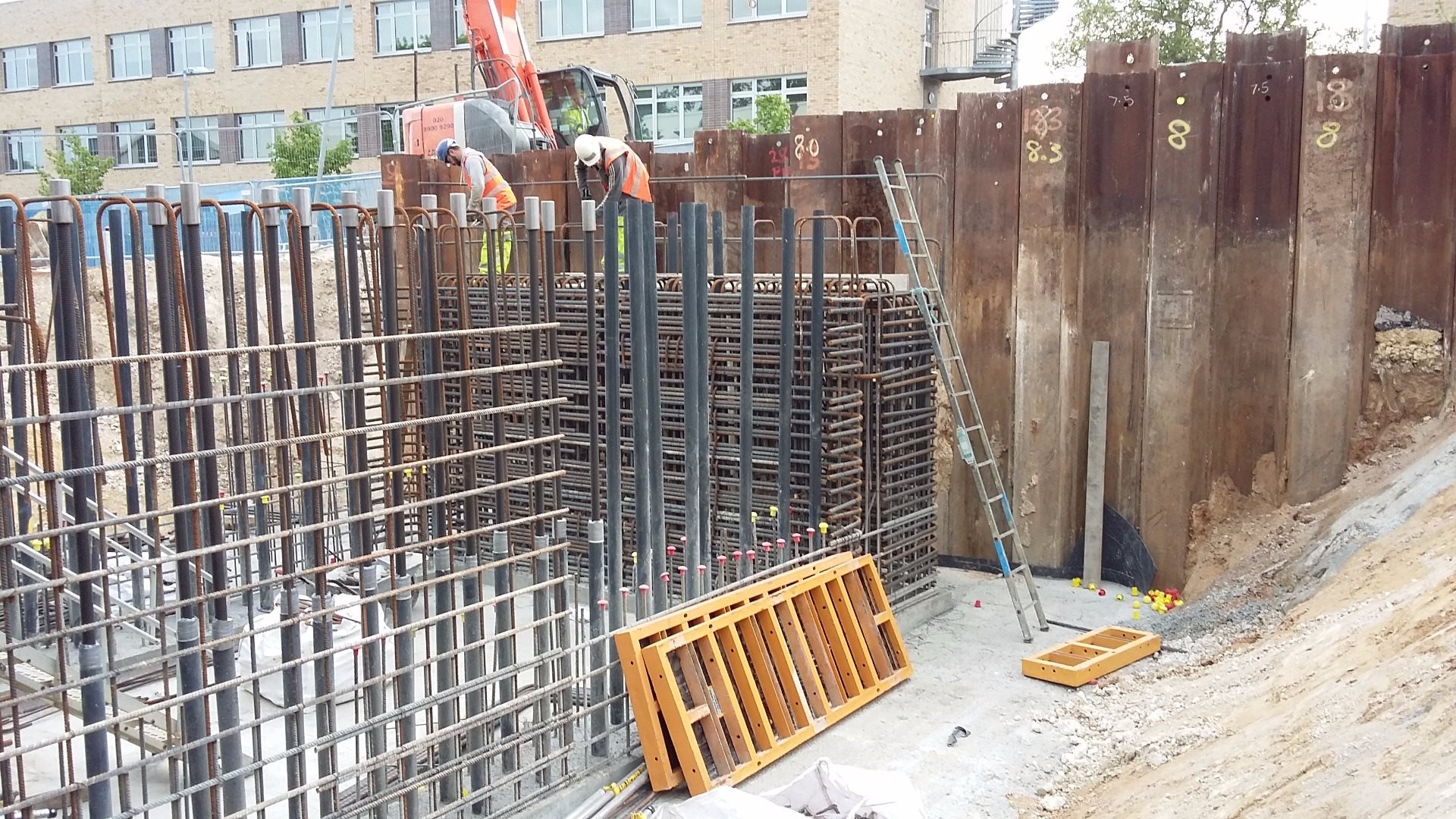 Project Description
The project involved two new buildings for The Welding Institute.
One was for a new High Bay Testing Unit which involved site strip, piling attendance, reinforced ground beams, including shuttering, construction of new concrete slab including waterproofing detail, drainage and external works
The second was for the construction of a specialist Pressure Test Pit. Works included, temporary works design, under pinning to existing structures, reduce level. Waterproof concrete works to substructure foundations and slab, reinforced concrete walls up to 1.5 meters  thick, specialist shuttering and concrete finishing works. Upper level Ground Bearing slab, drainage and external works.
Architect
Glanville
3 Grovelands Business Centre
Boundary Way
Hemel Hempstead
HP2 7TE

T: 01442 835999
 
Engineer
Glanville
3 Grovelands Business Centre
Boundary Way
Hemel Hempstead
HP2 7TE
T: 01442 835999
 
Contract
The Welding Institute,
Cambridge