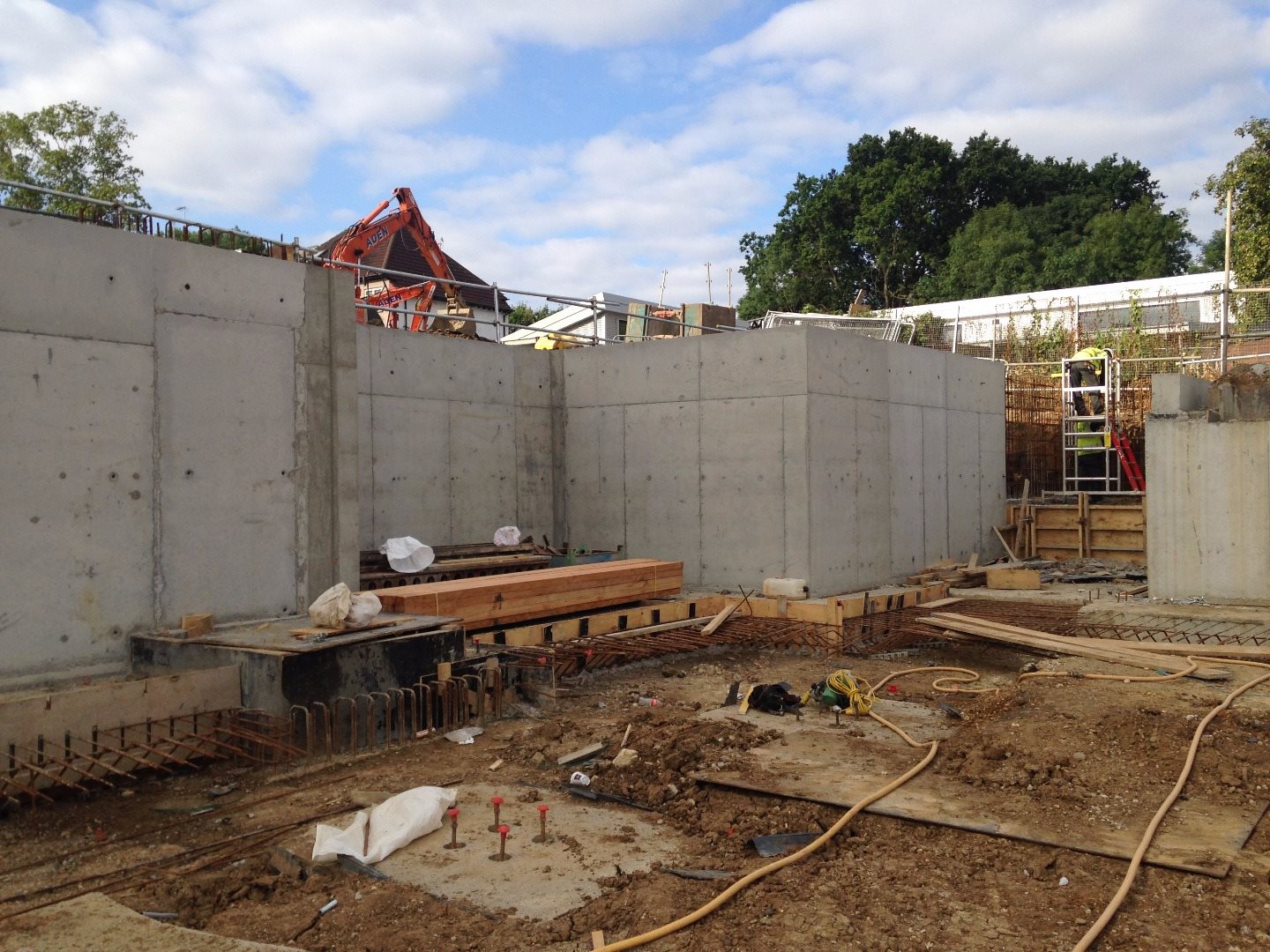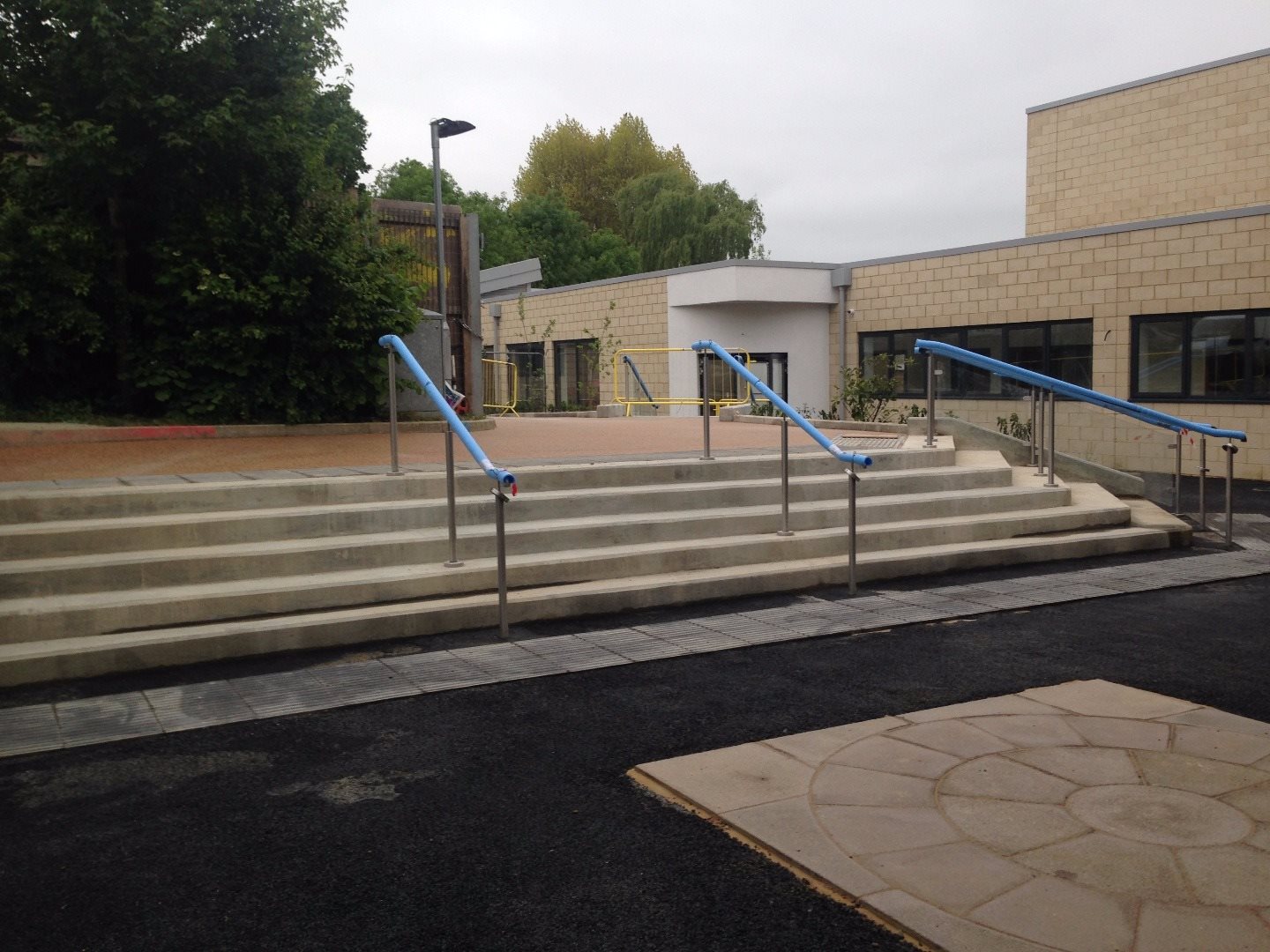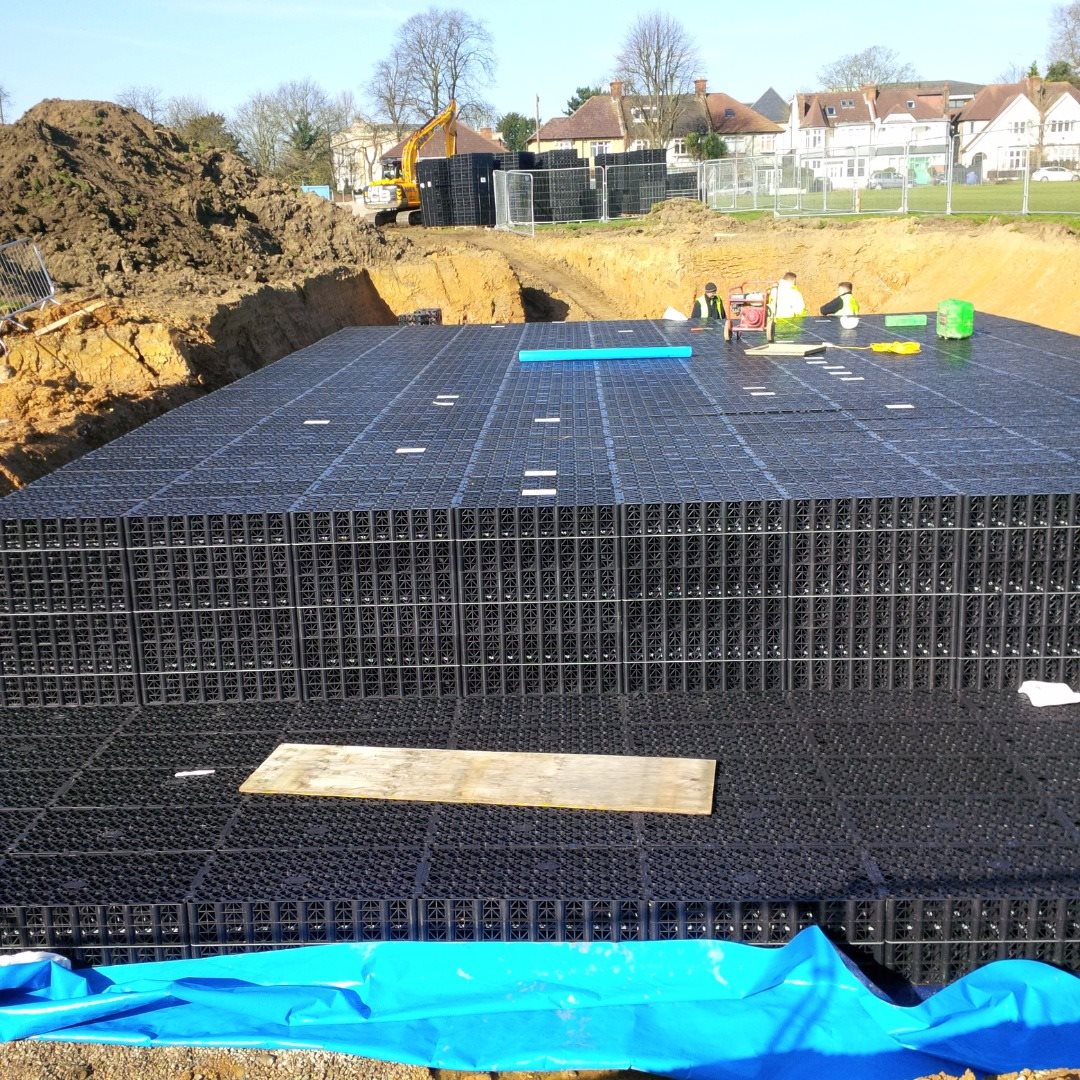 Project Description
A large 4 storey portal steel extension to an existing school. The site was split into a number of different levels which made it a very challenging build for all involved. Numerous large scale in-situ concrete retaining walls had to be constructed as the building was erected from a limited pinch point.
Constructed on mass pour foundations the building was erected in various stages. The existing drainage systems had to be identified and re routed to new outfalls. 
Aden constructed all the upper level concrete floors and extensive parking and play areas to the front of the school.
Architect
Bond Bryan
Verralls House
95 High Street
Westerham
TN16 1RE
T: 0207 8120601
Engineer
IESIS Special Structures
20 Ironmonger Lane
London
EC2V 8EP
T: 0207 6002912
 
Contract
Wren Academy,
North Finchley