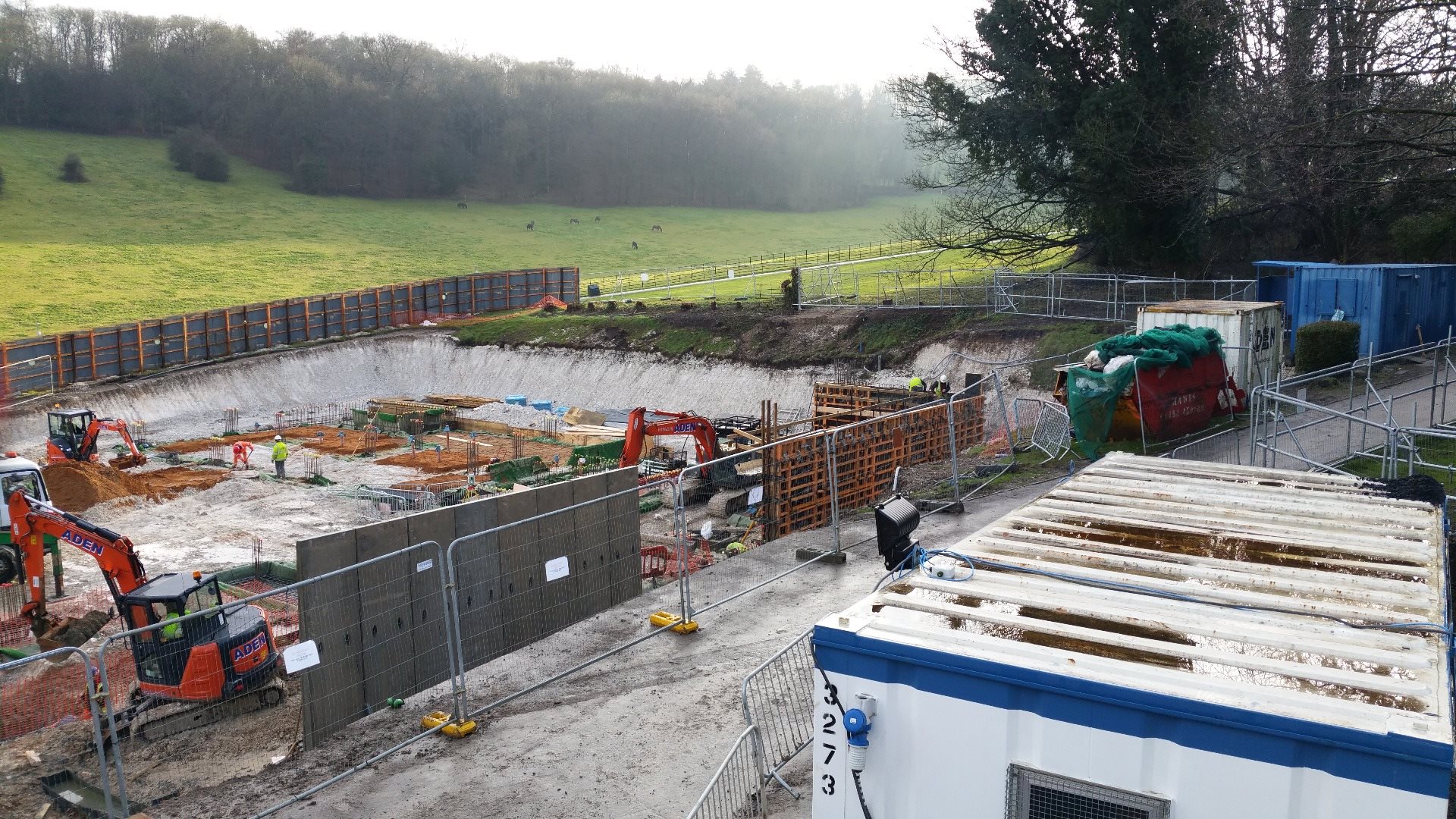 Project Description
New purpose built Boarding House for Wycombe Abbey Girls School.
A 3 storey concrete frame built on reinforced and heavily waterproofed concrete foundations. A challenging build due to the local topography, being built on the side of a steep embankment. Aden constructed all concrete works up to ground level floor slab.There are numerous large retaining walls built in various locations around the site, all constructed in in-situ concrete.
The externals are a mixture of slabs, block paving, resin bound and regular tarmacs. There is an extensive area of embankment stabilisation involving various Geo Grid systems.
Drainage is via a pump chamber into the existing systems with the surface water captured within a large attenuation system. There are large areas of no dig structures cast in a number of areas around the site.
Architect
Land Use Consultants
43 Chalton Street
London
NW1 1JD
T: 0207 3835784
Engineer
Price & Myers Consulting Engineers
30 Newman Street
London
W1T 1LT
T: 0207 6315128
 
Contract
Wycombe Abbey,
High Wycombe
Contract Period
On going works